Creative Photography Tour & Workshop in Barcelona
Discover the enchanting streets of Barcelona on our Creative Barcelona Photography Tour. Immerse yourself in the vibrant atmosphere as our experienced photographer guides you through the city's most iconic landmarks. Capture stunning images that truly showcase the essence of Barcelona. From the awe-inspiring architecture of La Sagrada Familia to the bustling energy of Las Ramblas, every moment is an opportunity to hone your photography skills. Join us and indulge in comfortable accommodation, mouthwatering breakfasts, and hassle-free transportation within Barcelona. Don't miss this incredible chance to create a remarkable collection of photographs. Reserve your spot now and let your creativity flourish!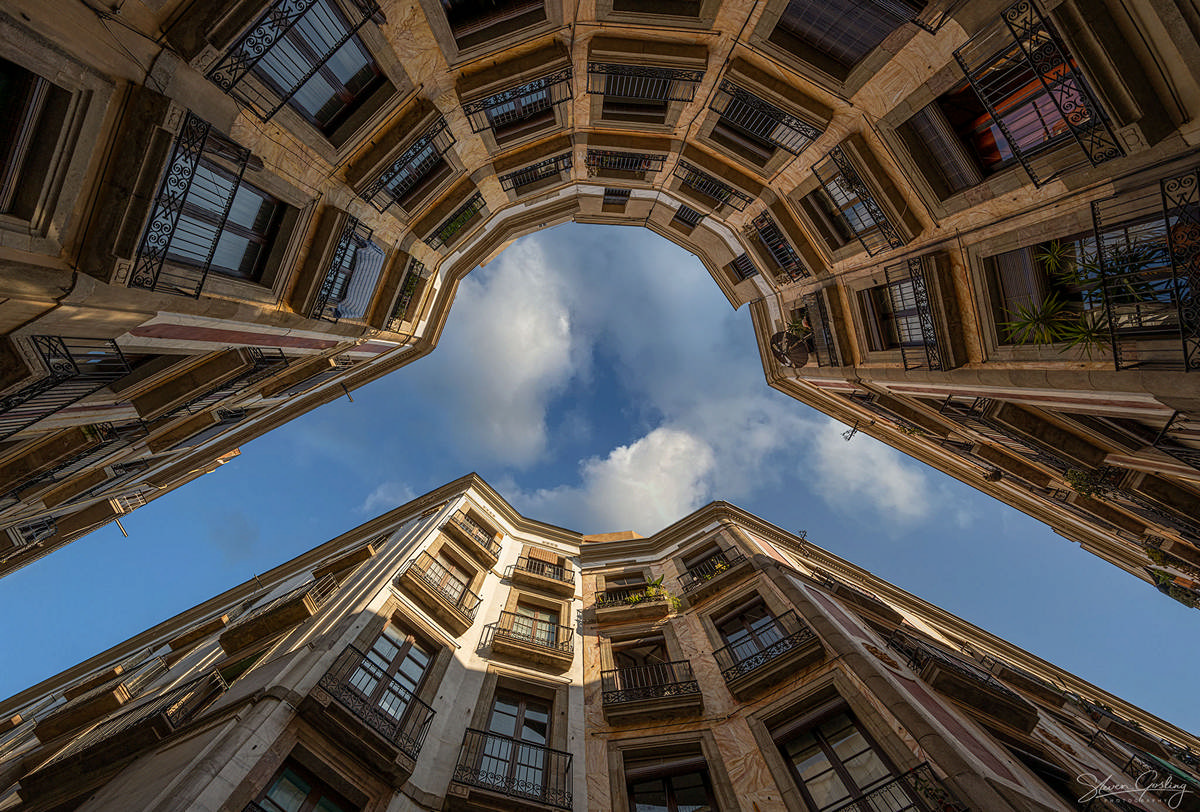 Workshop highlights…
Photograph many of the iconic highlights of Barcelona
Tuition from Steve Gosling
Daily photo reviews and critique
Social time with other like minded photographers
Experienced street & architectural photographer, knows the best spots to shoot
Our workshop is for you if…
You're an amateur photographer of any ability who wants to improve your technical and creative skills
You're an advanced or Pro photographer looking to expand your portfolio with new and different images
You're a competitive camera club member and looking to create amazing winning images
You want to spend a week with like minded photographers
• Pre-scouted & proven • Iconic & inspiring locations
• You will create an amazing set of photos to be proud of whilst improving your photo skills
Why choose Barcelona for your next photography workshop?
Barcelona is often considered a great destination for photography due to its unique blend of stunning architecture, vibrant street life, and picturesque landscapes. Several factors contribute to Barcelona's appeal for photographers:
Architectural Marvels: Barcelona boasts a variety of architectural styles, including the famous works of Antoni Gaudí such as the Sagrada Família, Park Güell, and Casa Batlló. These structures offer intricate details, captivating shapes, and a mix of colors that make for visually striking photographs.
Historic Districts: The city's historic neighborhoods like the Gothic Quarter (where our hotel is locate) and El Born are filled with narrow streets, charming squares, and centuries-old buildings that provide endless opportunities for capturing the essence of old-world Europe.
Cultural Diversity: Barcelona is a melting pot of cultures, and its diversity is reflected in its street life, markets, and festivals. This cultural vibrancy can provide photographers with a rich tapestry of human interaction, street performances, and local customs to capture.
Natural Beauty: The city is situated on the Mediterranean coast, offering scenic beachfront views, especially during sunrise and sunset. The city's parks, such as Parc de la Ciutadella, are also excellent locations for capturing natural beauty within an urban environment.
Street Art and Murals: Barcelona has a thriving street art scene, with many colorful murals and graffiti adorning its walls. These artistic expressions provide unique opportunities for urban and contemporary photography.
Culinary Scene: Barcelona's food culture is renowned, and photographing its vibrant food markets, tapas bars, and culinary creations can offer a tantalising visual experience.
Dynamic Cityscape: The juxtaposition of modern skyscrapers against historic buildings creates a dynamic cityscape that can be captivating to photograph, especially during twilight/bluehour and nighttime.
Sunlight: Barcelona enjoys a Mediterranean climate with abundant sunlight, providing photographers with ample opportunities to play with lighting and shadows, enhancing the visual impact of their photos.
Typical locations include:
The Gothic Quarter
El Born
Parc de la Ciutadella
The Sagrada Familia
Parc Güell
Montjuïc & Fountains
Arc de Triomf
Montserrat Monastery
La Barceloneta Beach & The W hotel
Casa Batlló
Mercado de la Boqueria
Las Ramblas
Port Vell
Casa Mila
and more…
Images from previous Barcelona Photography Trips
Barcelona Architecture Photography
Barcelona Street Photography
Half day trip the monastery at Montserrat