Photography workshops, tours & holidays to
Bring Your Creativity To Life

Experienced & Professional
Experienced guides and photographers to help you take your photography forward

The Best "WOW" Locations
Amazing bucket list locations pre-scouted to bring you at the right time for the best images

Small Groups
Small groups means easier learning and more time to shoot and improve

Over 90% Repeat Bookings
Many of our satisfied customers rebook and trust us again and again to deliver great experiences
Explore our range of  2023/2024 Photo Tours & Experiences
"If you want to be a better photographer, stand in front of more interesting stuff"
Jim Richardson, National Geographic
Improve your photography, exploring amazing locations
We all have a passion for photography. Explore new places with our inspiring selection of guided and escorted photography holidays and photo workshops that will help you grow as a photographer while learning from passionate and experienced professionals.
Photo experiences available through our workshops range widely from model and dance photography workshops in London and Paris to the Venice Carnival, to landscape, seascape and architecture photography in Spain, France, Italy, Madeira and Portugal… We create photography holidays and workshops for all photo abilities and age groups, all with the aim to be ethical, promoting environmental and socially aware tourism. So, no matter where your interest lies we hope to have a photo trip just for you.
Why not join our mailing list (enter your email at the bottom of the page) to be the first to hear our latest offers and photography tips and tours.
Why book your photo trip with us?
No single supplement
We take care of pretty much every detail for you
Small groups = Personal time to learn
We find the best locations for you to

 

Explore

Arrange comfortable hotels in perfect locations
Take you to the best locations at the best time to shoot
Find great cafes and restaurants to eat and enjoy social time
Ethical, environmentally and socially aware tours
Fully insured for your protection and assurance
Provide a great environment for you to Learn new photo skills
Many great reviews from previous participants, 5

★★★★★

STAR on Google
And crucially, improve your photo skills to move your photography forward and Create amazing images to be proud of
Ethical, environmentally & socially aware photography tours
In order to photograph and record the beauty of our natural environment, we need to ensure it is preserved and protected for future generations. Some of the Earth's greatest landscapes and treasured natural areas are threatened by increased visitation and general lack of care. Read more…
IN NATURE, EVERYBODY IS AN INFLUENCER.

Proud to be a member of Nature First
Take your photography forward
Practical hands-on photography tuition
Looking for a private tour?
All our tours and trips are available as private tours, with an itinary and pace that suits your style. Just let us know where you wish to travel and we will take care of all the details for you.
Meet Your Guide & Photographer
I'm Steven Gosling. The photographer, organiser, and guide at Creative Photo Adventures. I've had a passion for photography for over 35 years. It all began with a love of travel and a passion for photography, together with years of photography knowledge and experience. You can see some of my images in my portfolio.
We really do try to make your experience the best we can, and with over 90% of customers rebooking, we must be doing something right! Here's a few testimonials from happy photographers…
I can thoroughly recommend the Workshop. The Workshop shooting with the supplied model was great but so also was the free time shooting of the Carnival costume models. Put it on your bucket list... Mine is now ticked.

---

The variety of places to visit was excellent. I have never captured so many stunning pictures. Learned a lot and used filters, long exposure so fulfilled some challenges! Always enjoy the varied trips and friendships made.

---

The help and advice from Steve was great for me and I always felt supported. I managed to get some really good photos. The workshop was so well organised, great locations for taking photographs. Tiffany was lovely, she was great to work with.

---

Madeira was my 3rd trip with Steve, and lived up to expectations. Days are long and full, visiting super photo locations. Steve runs a very well organised trip, yet it feels relaxed, and there is always time to make sure everyone is happy with their shots.

---

Three fabulous full days with a tutor who was intimate with the location, both old Valencia and the Arts & Science Park, which is a modern architectural wonder. Crucially, Steve was in tune with that one vital aspect we photographers are forever chasing: the light.

---

Ashley, former BBC Radio Presenter
expert tuition in amazing locations
Small groups mean more time to learn & shoot
We create regular photography news and ideas on our blog as well as location guides and tips for better photos…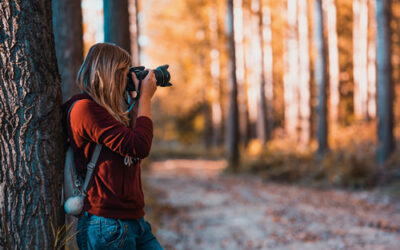 Wake Up Early, Stay Up Late It stands to reason that there are more sunset shots than...
read more