Venice Carnival Ballet & Ball Gowns Dance Photography Workshop
Join us for a Photographic Adventure to the Venice Carnival
3 days of Amazing Photography: 5th to 7th February 2024
(Please note, whilst a dancer is listed below, the dancer for this 2024 trip has yet to be cast and will be updated as soon as they are booked. You can still book this trip.)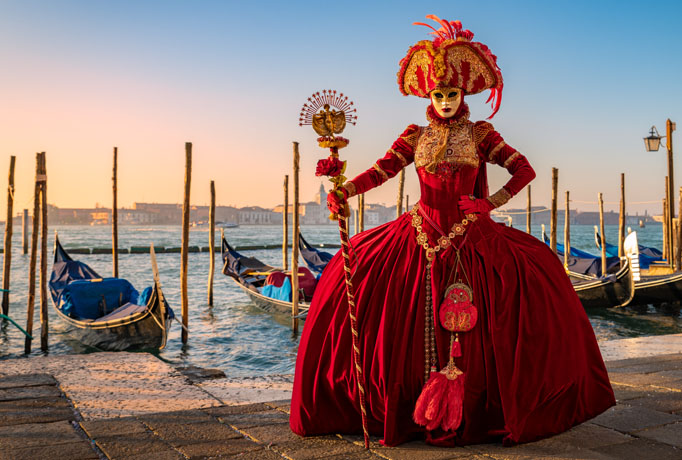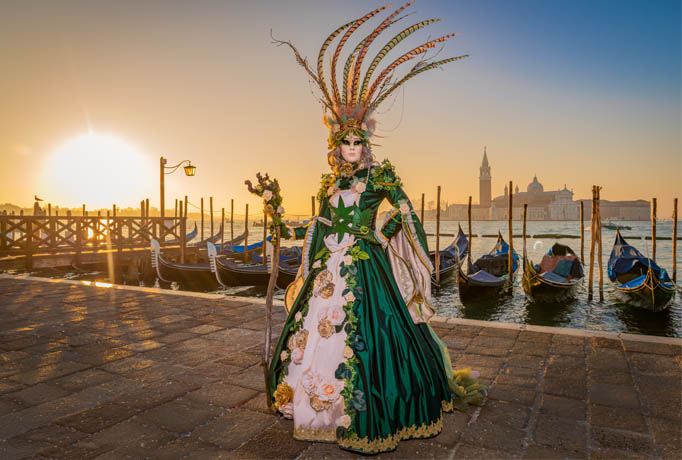 Workshop highlights…
Unique workshop featuring our exclusive ballet dancer & model – we were the first carnival dance workshop
Photograph the beauty of the Italian City of Venice
Shoot with our dancer & model at many of Venice's iconic locations
Large selection of creative Ball Gowns & costumes – many created specifically for this workshop
Tuition, learning, guidance & image review as needed
Vibrant & Colourful Carnival – Hundreds & hundreds of costumed characters to photograph
Our workshop is for you…
You're an amateur photographer of any ability level who wants to improve your technical and creative skills
You're an experienced photographer looking to create something very different & expand your portfolio with unique images
You're a competitive camera club member and looking to create unique and winning images
You simply want to photograph something new and different
Over the past few years I have also built up numerous contacts with carnival regulars who are often happy to model for our group, so we can have better control over posing and location.
You will create images that no other Venice Carnival Workshop can offer
You will create a unique set of photos to be proud of
Magical Venice & the Carnevale di Venezia
Taking place in the magical 'floating city' of Venice with its narrow alleys, silent waterways, fascinating bridges, Gothic architecture, gondolas, and palaces reflected in ancient waterways, our creative Venice Photography Workshop lets you experience the city in the final week of the Venice Carnival.
This is the best time to visit as there are more events leading up to the final crescendo. Be prepared: this is not for the claustrophobic or the ascetic as staid old Venice lets its hair down and kicks up its heels in vibrant, indulgent and often absurd style!
Through a series of photography workshops and photo-walks you'll develop your camera skills and discover whole new worlds in your viewfinder.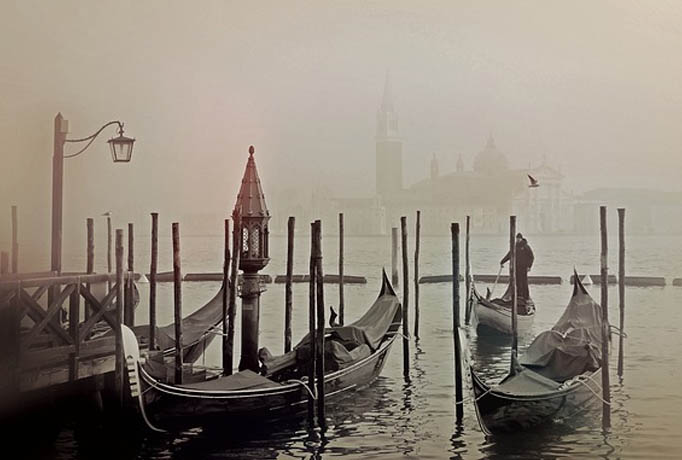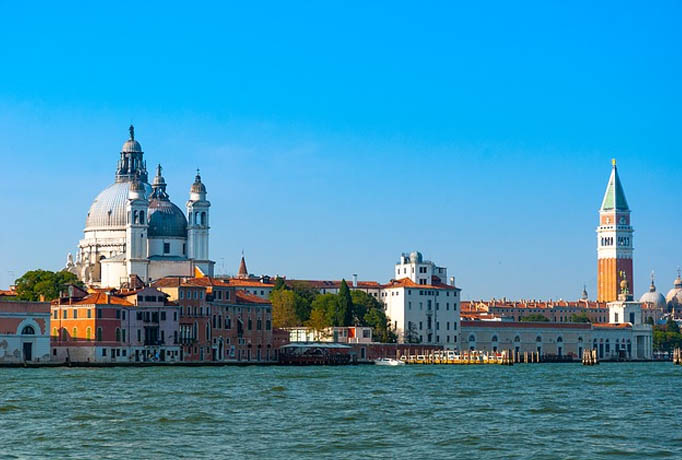 What makes this dance photography workshop unique?
We will be joined across the workshop by our exclusive dancer and model Eloise Shepherd-Taylor , who will dance and model in different outfits, including creative Ball Gowns and contemporary costumes. Our model is an experienced dancer and we will be shooting her performing graceful and exciting ballet and dance moves at some of Venice's best and iconic locations. You can read more about Eloise and her photos further down.
Extra Special for 2024… I will arrange exclusive access to some of the masked characters for our group to shoot with, plus I have access to a 14th Century Venetian Palace for us to shoot in (subject to availability). The Palace has beautiful marble stairs, a music room with tapestries and gold gilt fittings.
Trip Details
An amazing opportunity to explore and photograph Venice on the final week of the Venice Carnival – its a photographers delight! Venice in winter can be very atmospheric. We only run small groups so you are guaranteed quality and attentive time with me and our model on this trip. There is also an optional group dinner on the Sunday evening.
Our events are structured for photographers of all abilities; For those that are beginners or need additional help, we provide daily assistance, evaluation and guidance throughout from an experienced fashion, carnival and travel photographer – we want you to come away with an amazing array of quality images. The workshop schedule also gives you some free time to do your own thing in this unique city that has so much to offer.
Typical Trip Agenda for 2024
Sunday 4th February
Arrive in to Venice with optional group dinner in evening.

Monday 5th February
We will take the water bus over to the Island of Burano, a kaleidoscope of colour with many of the buildings brightly painted. In the afternoon we make our way back to Venice and to Piazza San Marco. This is a very popular Friday afternoon to see this famous square filled with elaborately costumed characters all willing to be photographed, from simple jesters to the most amazing intricate vintage costumes – it's a real carnival atmosphere! Often the costumes have LED lights built in so this makes for an interesting photo opportunity. Our model will be with us all day with at least two costume options.
Tuesday 6th February
We will start the day with sunrise at 6.30am. A clear sky will offer a beautiful backdrop of the Venetian lagoon and the rich warm morning colours. Later, a walking trip around the small and lesser know streets of Venice will take in the architecture and atmosphere of Venice. There will certainly be many costumed and masked characters wandering around who are happy to be photographed. Our model will typically join us in the afternoon for a 4-hour session of outdoor ballet and dance photography.
Wednesday 7th February
Depending upon demand and weather, we may have another early start to the day and go out at around 6am to photograph the sunrise and the deserted Venetian streets and canals. The Grand Canal can look amazing if it's covered in the early morning mist. Later we explore the Dorsoduro area. There is amazing architecture in this part of Venice and we'll end up at the Punta della Dogana which offers almost 360-degree views all around the lagoon and across the water to Piazza San Marco. Our model will join us for the morning shoot with ball gowns and other creative outfits. The workshop will finish around 4pm.
Most evenings offers live music and dancing on the stage in Piazza San Marco. Again lots of costumed characters will be around to photograph and it's a real carnival atmosphere! We normally meet up in the evenings for dinner and drinks, but this is optional.
All timings are flexible, weather dependent and subject to change. Locations used/advertised may change due to local accessibility and we may have to substitute locations.
Workshop Approach
Before taking any photos we will look at how the landscape and architecture presents itself, how the weather and light sits and how it may move and change. We'll consider the best position for our dancer, the best framing and how to experiment with different ideas and view points, picking out different elements of the scene and using them to best effect. We are on hand at all times to offer help and advice about composition and technique to help you get the very best from every location.
Access to Private Members Facebook group
We also have a private Facebook group where members can join and post images for feedback and I answer questions and give help and advice.
Questions?
Just give me a call on 07836 705 705 or email hello@fusionphotographyworkshops.co.uk
Images from previous Venice Dance & Model Shoots
Images of our Model & Dancer Eloise
The dancer and model for this workshop is professional ballerina Eloise. She trained with The Royal Ballet and Opera National de Paris, and has performed with the Royal Opera House, the English National Ballet, and the Joffrey Ballet in Chicago. She has also appeared in productions for the BBC and Netflix. Today she also works as a Ballet Coach. Eloise will join us across the weekend creating amazing dance and ballet poses as well as helping you understand how to shoot ballet and dance images.
Images from the Venice Carnival
Full logistical details, assistance with booking hotels and flights will be provided (if needed) after booking is complete.