Madeira Landscape Photography
Tour & Workshop
Join me for a photographic holiday adventure around the beautiful and diverse volcanic island of Madeira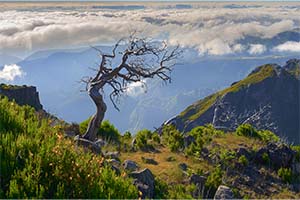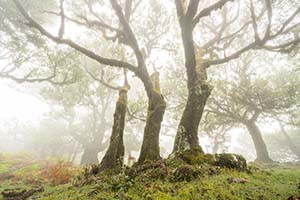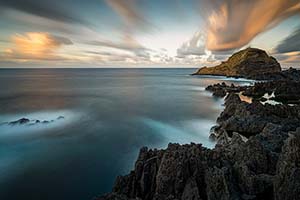 Workshop highlights…
Photograph many of the highlights of Madeira
Daily tuition from a professional photographer
Daily photo reviews and critique
4 star hotel incl. breakfast, all local transport and pickup
Social time with other like minded photographers
Some free time to do your own thing if needed
Experienced travel and landscape photographer, knows the best spots to shoot
Our workshop is for you if…
You're an amateur photographer of any ability who wants to improve your technical and creative skills
You're an advanced or Pro photographer looking to expand your portfolio with new and different images
You're a competitive camera club member and looking to create amazing winning images
You want to spend a week with like minded photographers
Why book with us in Madeira?
I spent most of my childhood on family holidays in Madeira, visiting twice every year. More visits as an adult and after a gap of a few years I started returning as a photographer. With years of visiting the island, together with leading multiple Madeira workshops, plus my partner is Portuguese and she is amazing at extracting unique locations that only the locals know about. I also have contacts with local photographers on the island who share local knowledge with me. I can guarantee my knowledge of the island and its photo locations will take you to places others never visit.
• Pre-scouted & proven • Iconic & inspiring locations
• You will create an amazing set of photos to be proud of whilst improving your photo skills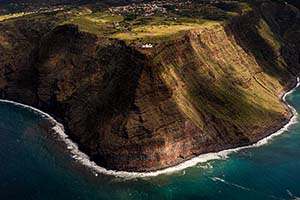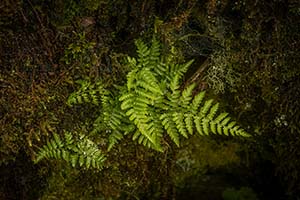 What makes this such a great photography workshop?
Autumn is a fantastic season to photograph the volcanic magnificence of the Madeiran landscape. The days are normally warm and dry but the cool nights can bring morning mist in the mountains. The golden sunrises and sunsets spread out across wide expanses of land, sky and sea. A lush green and rugged mountain landscape, sea stacks, light houses, forests of eucalyptus trees, waterfalls, misty woodlands, clear emerald seas, and mottled sunlight racing across the mountain landscape can be breath taking… Creating beautiful images ripe for our cameras. Whilst most of the island is green and lush, the eastern peninsular is dry and barren with high cliffs and often high waves crashing over the rugged seascape.
From our base in São Vicente we'll explore in all directions and discover some of the most beautiful locations in Madeira.
Our days can be long and full, starting before sunrise and ending after sunset so we can take full advantage of the best light of the day. There isn't a fixed daily itinerary for this tour as we take each day as it comes in terms of the weather and light and choose locations accordingly. Our locations can include Pico Ruivo, Porto Moniz, Janela, Ponta do Pargo Light house, Ponta do Bode, São Lourenco, Furna, Guindaste, Fanal Forest, Pico Areeiro, Seixal and more. Expect to visit some locations several times. We don't rush around the island, we take time to create the best images.
Astro Photography
The mountains of Madeira have little light pollution and what is there is often shielded by the hills. The cool nights can bring clear skies, making astrophotography fairly easy. To be clear, I'm not an astro expert and this is not an astro workshop, but those that are interested, this is a perfect compliment to the daytime landscapes.
Drone Photography
This is not a drone workshop, but you are welcome to bring your drone for photography use. The rugged landscape can offer a very diverse imagery and a drone can give you an alternaive view or access that is not easy by foot. Please ensure you are experienced with drone flying and you have the required training, etc.
Workshop Approach
Before taking any photos we will look at how the landscape presents itself, how the weather and light sits and how it may move and change. We'll consider the best framing and how to experiment with different ideas and view points, picking out different elements of the landscape and using them to best effect. We are on hand at all times to offer help and advice about composition and technique to help you get the very best from every location.
There will be occasional downtime during the day with the flexibility to either rest or do your own thing, or discuss image critique, editing and feedback. I can talk photography all day!
Our trips are structured for photographers of all photo abilities; For those that are beginners or want additional help, we provide assistance, evaluation and guidance throughout from an experienced landscape and travel photographer. For experienced photographers, you have the benefit of joining a workshop with a guide with excellent local knowledge. We want photographers of all abilities to leave the workshop with an amazing array of quality images to be proud of.
Transport during the workshop is in a spacious comfortable air-conditioned people carrier.
End of workshop photo review
On the last afternoon or evening of the trip we will have a photo review. Everyone brings around 4 or 5 edited images to show the group. We can then offer joint feed back and editing advice. I appreciate not everyone may bring laptops for editing, so SOOC images are also fine.
Access to Private Members Facebook group
We also have a private Facebook group where members can join and post images for feedback and I answer questions and give help and advice.
Your 4 star hotel accommodation in Madeira
Our hotel is located in the Laurissilva Forest – a World Heritage Site – above São Vicente. A wonderful 150 year old inn-style country house, with comfortable en-suite rooms, private balcony, many with amazing views across the valley. Breakfast is included. The hotel also has a cellar bar with billiards and open fire, restaurant, spa, sauna, hot tub, gym, terraces, free wifi and swimming pool. The location is perfect for reaching all the best locations with minimal travel.
All rooms are for single occupancy. We offer £120 per person discount to couples or 2 people sharing a room.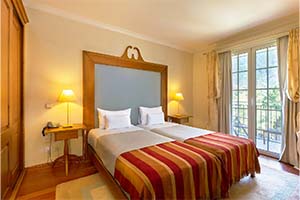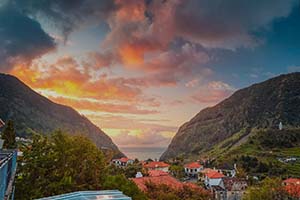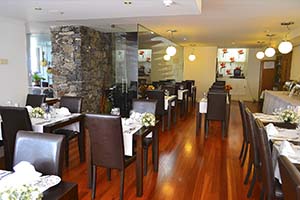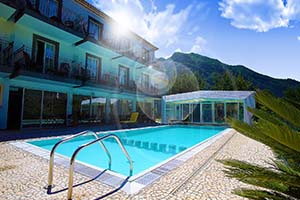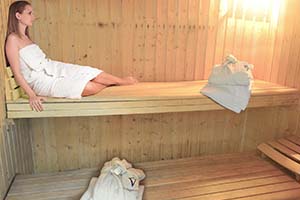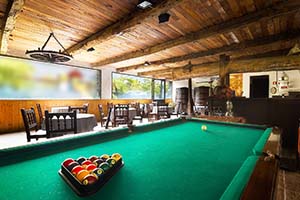 Questions?
Just give me a call on 07836 705 705 or email hello@fusionphotographyworkshops.co.uk
Madeira Landscape Photography
The dramatic Maderian landscape offers many opportunities for amazing landscape photography. Here's a few examples of images from previous visits. The rough seas can produce some superb opporuities to freeze the craching waves, back lit by the rising sun, and for stunning long exposure to blur waves. We have sets of ND filters and holders for you to borrow during the workshop if needed.
Madeira Fanal Forest Photography
The Fanal Forest at 1150m above sea level is simply incredible. The flora, the mist, the light, the trees, all change very rapidly. No two visits reveal the same images.