If you think you know London, think again. Our creative weekend photo workshop guides you to many hidden and little known photo spots around London, but fits in some of the most iconic locations as well…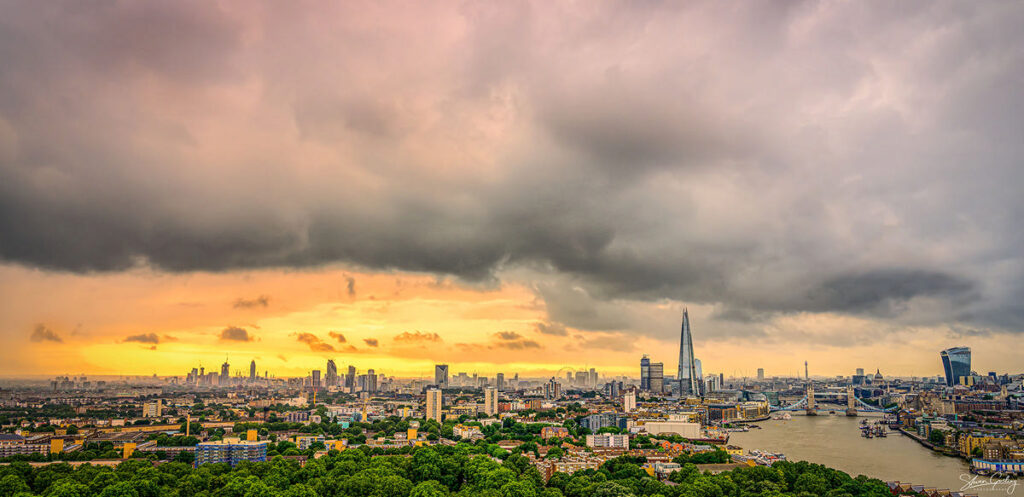 Workshop highlights…
Photograph many of the iconic highlights of London
Tuition from Steve Gosling & Doug Stratton
Daily photo reviews and critique
Social time with other like minded photographers
Experienced street & architectural photographer, knows the best spots to shoot
Our workshop is for you if…
You're an amateur photographer of any ability who wants to improve your technical and creative skills
You're an advanced or Pro photographer looking to expand your portfolio with new and different images
You're a competitive camera club member and looking to create amazing winning images
• Pre-scouted & proven • Iconic & inspiring locations
• You will create an amazing set of photos to be proud of whilst improving your photo skills

What makes this such a great creative London photography trip?
London is often considered one of the best cities for photography due to its rich history, diverse architecture, and vibrant atmosphere. Here are several reasons why London is an excellent place for photography:
Iconic Landmarks: London is home to numerous iconic landmarks that make for compelling subjects in photographs. From Tower Bridge, the Houses of Parliament and Big Ben, to Buckingham Palace and the London Eye, these landmarks offer plenty of opportunities for capturing stunning images.
Architectural Diversity: London boasts a blend of architectural styles ranging from medieval and modern to brutalist concrete. The cityscape includes historic buildings like St. Paul's Cathedral and the Tower of London, alongside modern structures like The Shard and the Gherkin. This diversity provides photographers with a wide range of architectural subjects to capture.
Street Photography: London's bustling streets are a haven for street photographers. The city's diverse population and vibrant street life offer endless opportunities to capture candid moments, interesting characters, and unique cultural scenes.
Parks and Green Spaces: London is known for its beautiful parks and green spaces such as Hyde Park, Regent's Park, and Richmond Park. These areas provide natural landscapes, serene environments, and seasonal beauty, making them ideal for landscape and nature photography.
Cultural and Artistic Scene: London is renowned for its thriving arts and cultural scene. The city is home to numerous museums, galleries, theaters, and street art, providing photographers with opportunities to capture the city's creative spirit and vibrant cultural expressions.
Events and Festivals: London hosts a variety of events and festivals, including parades, carnivals, music festivals, and sporting events. These occasions offer photographers the chance to capture dynamic and lively scenes, full of energy and excitement.
Historical Character: London's rich history is evident in its architecture, streets, and landmarks. Exploring the city allows photographers to capture the essence of its historical character, preserving moments that reflect its past and present.
Night Photography: London's skyline is particularly captivating at night, with illuminated landmarks and city lights creating a magical atmosphere. The opportunity to capture stunning night shots and long-exposure images makes the city an appealing destination for nighttime photography.
Accessibility: London's extensive public transportation system, including buses, underground tube trains, and taxis, makes it easy to navigate the city and access various photographic locations. This accessibility allows photographers to explore different areas efficiently and itself can become a creative subject for our cameras.
Typical schedule & locations
We won't have a specific schedule for this workshop as it will flex depending on weather. We have several plan B locations in case of wet weather.
Our days can be full and long but there will be plenty of opportunities for rests during the day. We will typically meet every day between Tower Bridge and Big Ben.
Friday 15th September 2023: starting at midday and shooting through to sunset and bluehour.
Saturday 16th September: Starting early at sunrise and shooting through to sunset and bluehour.
Sunday 17th September: Starting early at sunrise and shooting through to approx 13.00 but we may shoot later if there is sufficient interest.
Skills to learn
Before even taking out our cameras we will learn to understand the scene and how the elements interact with each other. How the architecture can feature or complement the intended image. How the light will fall, change and move through the scene. How to try different view points to acheive better compositions.
We will use slow exposure methods (with and with filters) to acheive movement through the image or to flatten or smooth elements such as water. We have sets of 10 stop filters with holders and mounting rings you can borrow if needed.
Your guides and photographers for this London Photography Workshop
Steve Gosling and Doug Stratton: Both of us have only lived in London for a few years which has resulted in searching out those elusive hidden spots instead of joining the queue for the overshot Instagramed views. We are both experienced landscape, architecture and street photographers and will help you see London in a new way and create images away from the regular spots whilst helping you take your photography forwards.
End of workshop photo review & followup
I also offer an online follow-up after the workshop to help you with image selection and editing.
Access to Private Members Facebook group
We also have a private Facebook group where members can join and post images for feedback and I answer questions and give help and advice.
Accomodation in London
We don't include accomodation for this trip so it allows attendees to choose their own level and quality, or if local you can join us directly from home. When choosing accommodation please ensure it has easy access to central London.
Images from our previous London Workshops
This collection may feature more locations than we will visit.